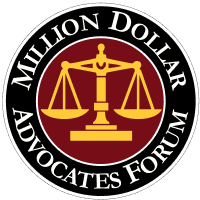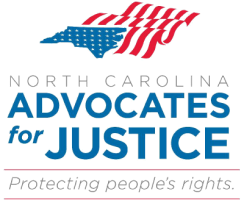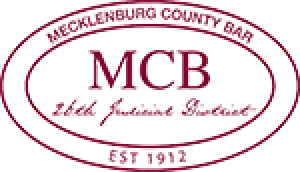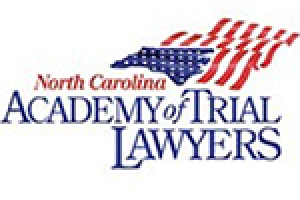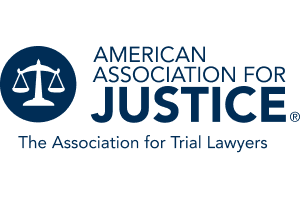 $1,000,000.00
Wrongful Death
$800,000.00
Tractor Trailer Accident
$600,000.00
Wrongful Death
Charlotte Personal Injury Lawyer
Representing the Wronged and Injured in North Carolina
It can be terrifying and frustrating to be harmed in an unexpected accident that was caused by someone else. If you were injured because of someone else's careless actions, you should consult accomplished personal injury attorney William J. Devin III at the Devin Law Firm. He has substantial trial experience and offers aggressive, tenacious, and personalized legal representation to people and families throughout the state. He is not afraid to go up against large insurers and other companies on behalf of accident victims.
Personal Injury Overview
You have a limited amount of time within which to file a lawsuit after being injured by someone else. In North Carolina, you have three years from the accident date to file a personal injury lawsuit in court, and failing to meet this deadline usually will result in your case being barred. Most personal injury lawsuits are filed under a theory of negligence. This means that you will need to prove that the defendant acted carelessly in causing the accident and your injuries. The situation surrounding your accident will determine whether the defendant did not use the appropriate care in the circumstances.
North Carolina is a state that follows a fault system for car accidents, which means that if you are injured in a crash, you can sue the driver who was at fault for the accident. All drivers owe a duty of care to others on the road, but unfortunately they often speed, text while driving, drive drunk, drive recklessly, or otherwise act dangerously. Sometimes, in more complicated car accident cases, multiple drivers or even other parties may be at fault. If you are a passenger injured in a car accident, for example, potential defendants might include the driver of your car, the driver of another car, and the manufacturer of a car part. Our personal injury attorney can help Charlotte residents and other North Carolina victims identify all of the at-fault parties.
Truck accidents can cause serious injuries, such as paralysis or traumatic brain injuries, to people with whom the truck driver shares the road. Often, accident victims make claims against the truck driver's insurance policy, but that policy may not have sufficient coverage for each person's injuries, particularly if the injuries are catastrophic. It can be important to have an accident reconstruction expert look at the scene of the accident and determine all of the parties responsible for the accident. Sometimes a truck manufacturer can be held accountable for injuries arising from an accident caused by a defective component of the truck. A trucking company may be vicariously liable for a truck driver employee's negligence, or it may be directly liable for its own negligence in hiring, supervising, or training the driver.
There is no buffer between a motorcyclist and the road or another vehicle. A helmet can reduce the possibility of traumatic brain injuries, but even motorcyclists and passengers who wear a helmet may be seriously injured or killed in an accident. If a motorcycle accident is caused by another driver, a Charlotte personal injury attorney can help the injured rider seek damages by proving the other driver's negligence. However, insurance companies may try to look for ways in which the accident was the fault of the motorcyclist so that they can avoid paying damages. This makes it important to hire an attorney who is experienced in handling these cases.
Property owners have an obligation to lawful visitors to keep their property reasonably safe. If you are injured as a result of a dangerous condition on someone else's property, you may be able to bring a premises liability lawsuit. These cases can be brought due to slip and falls, dog bites, lead poisoning, inadequate security, elevator accidents, and construction accidents, among other events. For example, if you slip on a puddle in a grocery store and fracture your knee and ankle, you may be able to recover damages from the grocery store owner. In a premises liability lawsuit, you can recover damages if you were injured because of a dangerous property condition, and the property owner knew or should have known about the dangerous condition but failed to repair that condition in a reasonable amount of time.
When you go to the doctor, you do not expect to be injured. Unfortunately, doctors and other health care providers sometimes make mistakes that cause harm. Not every mistake constitutes medical malpractice. Your Charlotte personal injury lawyer will need to show that the defendant in a medical malpractice lawsuit owed you a professional duty of care, deviated from the professional duty of care, and caused your injuries. There are certain limits on the noneconomic damages that you can recover in a medical malpractice lawsuit, but you can be fully compensated for your economic damages, such as medical bills and lost income.
Often, people must place a loved one in a nursing home because their options are severely restricted, and their loved one requires significant care. The care may involve making sure that a complex medication regimen is followed, or that mental health problems are treated. Sometimes the nursing home staff is negligent in caring for a patient, and the consequences of this negligence can be catastrophic injuries or even fatal injuries. It is important to be alert to the possibility of nursing home negligence affecting a family member who is in a nursing home. Signs of abuse and negligence can include bedsores, personality changes, depression, and unexplained bruises and fractures. Once you remove your loved one from a home where they have been harmed, you should contact an attorney to find out whom you can hold accountable.
A personal injury lawyer in the Charlotte area can help you bring a wrongful death lawsuit if your loved one's death was caused by another party's negligence, wrongful act, or fault. The defendant's acts must be such that had the decedent survived, they could have sued for their own injuries. Often, the death of a spouse or parent or other loved one has devastating financial consequences. Suing for wrongful death can allow you to keep your home and make sure that you can pay your bills during this difficult time.
The North Carolina Workers' Compensation Act requires businesses that employ three or more employees to carry workers' compensation insurance. There are certain exceptions, such as certain railroad employees and federal government employees in the state. If you are injured on the job, you may be able to recover workers' compensation benefits through your employer's workers' compensation insurance. You should notify your employer as soon as possible about your work-related injury, and certainly within 30 days. Benefits can include medical benefits and disability benefits. Disability benefits can be temporary or permanent.
When you purchase an insurance policy and pay your premiums, you assume that you are buying coverage for certain events. The insurance company is required to act in good faith in connection with claims that you bring under the policy. Unfortunately, insurers do not always act in good faith, and sometimes they put profits ahead of their policyholders' rights. It may suggest bad faith if an insurer does not properly investigate your claim, does not promptly investigate, delays paying your claim, fails to communicate with you or unreasonably delays in doing so, or unreasonably interprets the policy language to deny your claim. You may be able to recover damages through a bad faith lawsuit against the insurer.
Consult a Skillful Personal Injury Attorney in the Charlotte Area
The Devin Law Firm represents accident victims across North Carolina and has built a strong reputation based on good word of mouth. If settlement negotiations do not produce a favorable result, we will be ready to take your case to trial. Call us at 704-566-3434 or complete our online form to set up a free consultation.
Client Reviews
Contact Us
1

Free Consultation

2

20 Years of Experience

3

Personalized Legal Counseling
Fill out the contact form or call us at 704-566-3434 to schedule your free consultation.