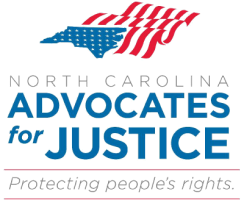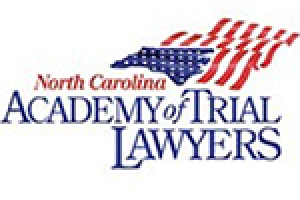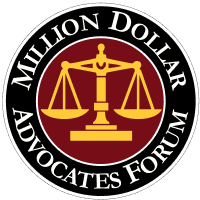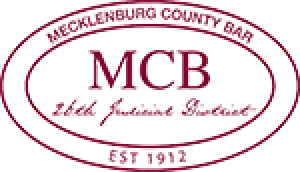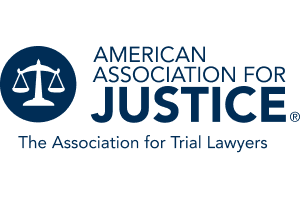 Practice Areas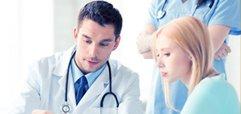 When a personal injury is caused by the negligent or intentional act of someone else, you may have the right to recover past, present and future damages under North Carolina law for 1) medical expenses; 2) lost wages; 3) property damages, including rental reimbursement, and 4) pain and suffering for current and permanent injuries.
The Devin Law Firm, P.A. can represent your interest by maximizing the recovery of the damages mentioned above for a personal injury claim in the following circumstances.
---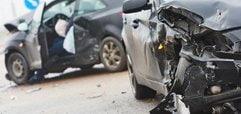 After being in an automobile accident, many problems and hardships come about for the parties involved and it can feel like a full time job trying to juggle those problems. You are dealing with setting up the claim, trying to get a rental, what car to buy next, growing medical expenses, loss of wages, and painful injuries.
The Devin Law Firm, P.A. can provide legal representation to address those common problems and ease the hardships, while allowing the client to try to get his or her life back in order. After being in a car accident, it is a natural reaction for some people to try to handle the insurance adjusters themselves trying to resolve the matter in a "gentlemanly" manner so as to avoid confrontation or fearing legal counsel is too expensive.
However, many times those people say or do something that is detrimental to Automobile Accidents their claim and seek legal consultation too late after the claim is denied or the offer is too low. (See What To Do After an Accident). Other times, people sign releases not knowing what they are signing, which can cap the amount they can receive. The Devin Law Firm, P.A. can assist you in short circuiting a denial or in maximizing the value of your claim.
---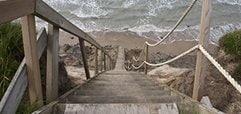 When you have been injured on someone else's property, such as a retail store, an office building or even someone's house, because of the owner's failure to keep the property safe and secure, you may be entitled to receive your medical bills, lost wages and pain and suffering.
---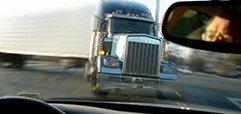 When a passenger vehicle is involved in an accident with a commercial truck (also known as semis, tractor trailers or 18 wheelers), enormous damage can occur resulting in serious injuries or death due to the sheer size of these vehicles. Commercial trucks include delivery trucks, gasoline trucks, garbage trucks and freight trucks. Many times, trucking companies put their interest of delivery their goods or materials on time ahead of your safety. If you or a family member has been involved in a commercial trucking accident, The Devin Law Firm, P.A. can help you recover property damages, medical expenses, lost wages and compensation for pain and suffering.
---
In North Carolina, an individual may file a claim with the Industrial Commission pursuant to the North Carolina Workers' Compensation Act Workers' Compensation if they have an on-the-job injury. This law was passed as a compromise between employers and employees on how to compensate injured workers on-the-job injuries. Employers gave up the right to claim that an employee contributed to the accident thereby barring his or her right of any recovery. The employee, among many things, gave up the right to recover pain and suffering in most but not all cases.
Am I Covered?
An employer with 3 or more employees, a North Carolina city or county, or a subcontractor on a jobsite is required to carry workers' compensation coverage. As such, you should be covered.
What Type of Injuries are Covered?
If you sustain an on-the-job injury to any part of your body resulting from an accident caused by you or anyone else, you should be covered. In addition, those who injury their back because of specific traumatic event are also covered.
---
A wrongful death occurs when the death of a person is caused by the negligent, reckless or intentional act of another person or company.
When a family member dies, the remaining family members are left with many responsibilities while trying to cope with such a sudden and tragic event. North Carolina law allows for a family member to bring a wrongful death action on behalf of the estate of the deceased against that person or company.
---
Neglect and abuse of the elderly in long-term care facilities licensed as nursing home or assisted care living facilities happen everyday. As Americans live longer and the population continues to grow, facilities are often understaffed or are willing to hire under-qualified caregivers, resulting in the negligent or even intentional abuse of the elderly.
---
Medical malpractice practice occurs when a doctor breaches the accepted standard of care in his or her community or a similarly situated community resulting in injury or death to the patient. Doctors, nurses, hospitals, dentists or any medical providers for that matter are accountable if they do not adhere to these acceptable standards of practices. Brining a medical malpractice claim does not only assist the injured patient or his family, but can also in many instances improve the standard of medical care at that facility, hospital or medical providers' offices for all community members in the future.
---
If you are having to deal with your own insurance company to pay a claim for personal or property damages and that company is not complying in good faith with the terms and conditions in the policy that you took out with that insurance company, that insurance company may be subject to bad faith and unfair and deceptive trade practices. When you make a claim on your auto, homeowners, life, health, or disability policy, you expect the insurance company hold up to their end of the bargain. After all, that is why you have paid your premiums for as long as you have.
---
Client Reviews
Contact Us
1

Free Consultation

2

20 Years of Experience

3

Personalized Legal Counseling
Fill out the contact form or call us at 704-566-3434 to schedule your free consultation.